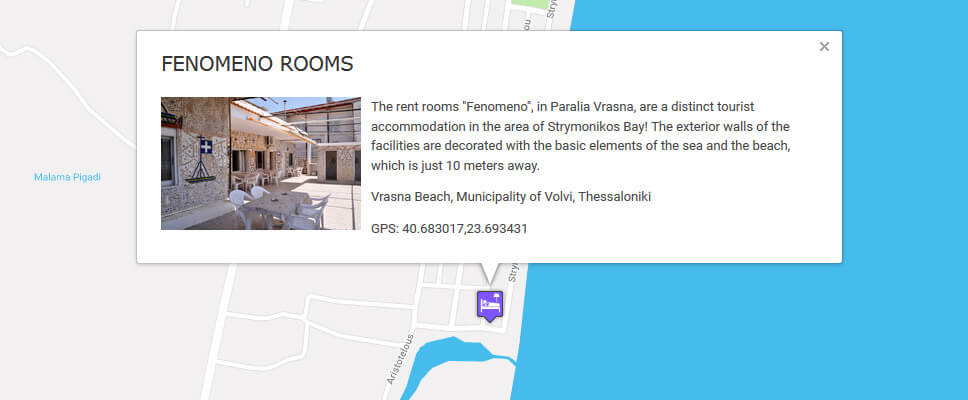 Please contact us using the following info:
Manager: Koutsakis Ioannis, Koutsakis Christos
Address: Vrasna Beach, Zip Code 57021, Municipality of Volvi, Thessaloniki
Τel.: +30 23971 03550
Fax.: 23970 23384
Mob.: +30 6978398458 (what's up), +30 6993463210
Email: info@fenomenorooms.gr
Contact Language: Greek, Engishe, German
HOTEL GNTO: 0933Κ122Κ0367900
You can also use the following contact form.